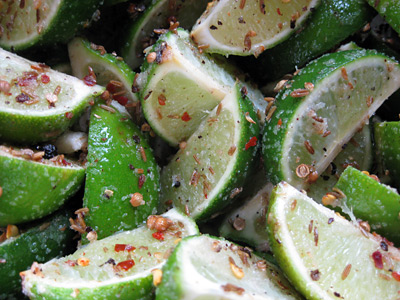 Rainy weekends call for tinkering in the kitchen. Tinkering, however, runs smack up against one of the hidden catches to having children.  They never tell you this beforehand, for fear of putting you off.  It belies description, this 10th circle of hell, this other-worldly zone of chaos, sugar, and tears.  See, just a few words and you already know what I am talking about: children's birthday parties.
Like Sartre's No Exit, you cannot escape.  The unwritten rule is that your child has to go to every birthday party of every other child in his or her class.  And (warning: you cannot escape this either), those children have to come to your child's party too. They, and by "They" I of course refer to SPECTRE, who after some market testing decided to rebrand under the code M.O.M.S. … They insist on attendance, but (wait for it) they want you to take the kiddo. It's right there in the M.O.M.S. 21st Century Handbook: when facing suicide mission, find patsy to take the fall.
Fear not. With almost catlike powers of resurrection, I have emerged from these experiences, emotionally scarred, occasionally paint splattered, and usually hard of hearing.  Kitchen tinkering has been disturbed, oh so unjustly, but it has taken place as it can.  This weekend's journey took us through the beginnings of pickled limes, slow baked dry rub pork, and the stuffed cabbage that kept on giving (subject of another post).
Continue reading "Weekend Tinkering: Lime Pickle; Slow Baked Pork"