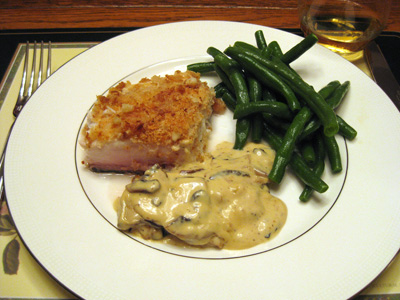 Some days you see a recipe and weather be damned.  That's what happened to me when I was flipping through Richard Olney's homage to Lulu Peyraud, Lulu's Provencal Table and saw:
"Baked Halibut with Mushrooms and Cream"
Yes, I'm a sucker for breadcrumbs.
I cooked the dish that very night to bid adieu to L's mother, flying back to Sydney the next day.  I made a few small adaptations, and the results were absolutely delicious and comforting.  This dish will be back on the menu again in future, no question.
Continue reading "Lulu's Baked Halibut with Mushrooms and Cream"